It's a curious thing about this human life we live. We know that it's temporary, we know from a young age that eventually each of us is going to die, and yet when it happens to someone we care about, we are never quite prepared.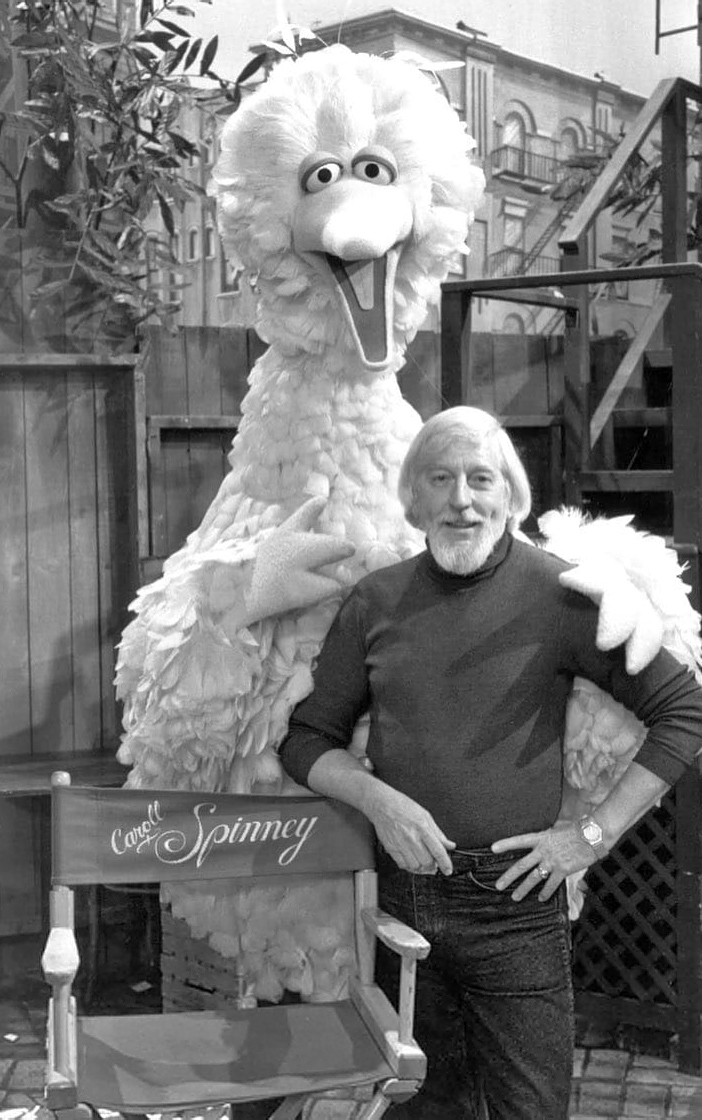 I'm sure you're all already aware by now that Caroll Spinney passed away today. It is not such a strange thing that an 85-year-old man should die, especially when he was in ill health and had been for some time. But grief is not beholden to logic; it operates entirely separately from it. 
I knew this day was coming eventually, of course. I didn't know the exact date, but I knew that it would happen sooner or later. I thought about it sometimes, trying to imagine how it would feel when it actually happened, trying to prepare myself beforehand. Yet today I learned once again that it is just not possible. 
The loss of Mr. Spinney is a strange feeling, kind of like losing a grandfather and a childhood friend at the same time. With his death approximately coinciding with the 50th anniversary of Sesame Street, it feels like the end of an era. 
I never got to meet Mr. Spinney in person. I came so close last month, though. He was supposed to be at GalaxyCon Minneapolis before he and his wife decided to give up the convention circuit. I wonder now if they knew or suspected that the end was this near and whether that influenced their decision. 
I never met the Spinneys, but I feel like I know them anyway, because of Sesame Street, obviously, but also because of I Am Big Bird. I'm heartbroken for all of Mr. Spinney's close friends and his family, but especially for Deb. At the same time, I derive some comfort in knowing that he's waiting for her now at the raspberries. 
The more I think about it, the more I realize what a debt of gratitude I owe Mr. Spinney. As Big Bird, he taught me what unconditional love meant. As Oscar, he taught me how to deal with difficult family members. If not for him, Steve might never have joined the Muppets, and Kermit probably would have died in 1990 with Jim Henson. If not for him, Steve might never have started making convention appearances, and I would never have met him. 
Ultimately, I think the most important thing I learned from Mr. Spinney was self-respect. Big Bird, especially, always showed us respect as little kids, and that taught us to have respect for ourselves. 
Thank you for everything, Mr. Spinney.